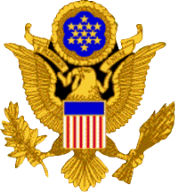 Thomas served as a - 1st. Lt. - Grade 02 - Army - Reserves

He was 27 years old at the time of his death.

Thomas was born on Nov. 12, 1937 in Dunkerton, Iowa.

He was the oldest of seven children born to Raymond and Frances Murphy.

His tour of duty began in Vietnam on Jan. 10, 1967. He had been in the service 8 years.

Thomas served with  B Company, 2nd Battalion 27th Infantry, 25th Division.

Thomas was also an Air Force veteran, enlisting in the Army

after his service with the Air Force.

Thomas died on March 21, 1967 at 4:40 PM. in Hug Nghia Province,

Republic of South Vietnam.

His death was a result bomb metal fragmentation stricking him during a close support air strike during a hostile enemy action. He died with Spec 4 Dennis Kline from Phillipsburg, N.J. and a Fellow Soldier, Spec 4 Roger Duane Roseberry from Hebron, Indiana during that air strike on positions of enemy forces. His body was recovered.
Thomas's religion was Roman Catholic.

Thomas is interred in the Olivet Catholic Cemetery in Waterloo,  Iowa.

He was married to Gloria Rodeske and had three children.

Thomas's name is listed on Panel 17E --- Line 9

of the Vietnam War Memorial in Washington D.C.

"Rest in Peace Thomas, you are missed by all who knew you"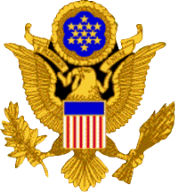 Lt. Thomas J. Murphy served his Country and Flag with Honor and Valor. He was a Hero, that day, doing extraordinary things with uncommon valor among Heros all. His actions in defense of his Country, His Men, and to his beloved Army earned him the following awards:

Bronze Star Medal for meritorious service against hostile forces

Purple Heart Medal for wounds received in an armed conflict.

Combat Infantry Badge

National Defense Service Medal

Vietnam Service Medal

Vietnam Campaign Medal

The Republic of Vietnam, Military Merit Medal

The Republic of Vietnam, Gallantry Cross with Palm

Good Conduct Medal


Waterloo Soldier

Killed in Vietnam

"Thomas's hometown obituary" 


A Waterloo Army officer who had been a first lieutenant only three days was killed in Vietnam on Tuesday.

Dead is Lt. Thomas Murphy, 27, the son of Mr. And Mrs. Raymond Murphy, 317 Riel St. His parent and wife, Mrs. Gloria Roedeske Murphy, received word of his death about noon Thursday.

Lt. Murphy was promoted from second to first lieutenant last Saturday. He celebrated his 28th birthday, Sunday, March 12.

His wife said Thursday  that he was graduated from Officers Candidate School at Ft. Benning, Ga. On March 18, 1966. He left for Vietnam last Jan. 9th. She said she had not yet received the exact details of his death but said that was serving with the 25th Infantry near Chu Chi in "Operation Junction City."

Mrs. Murphy has been living with her parents, Mr. And Mrs. Eugene Roedeske of Rt. 1, Dunkerton, since her husband's departure. The Murphys have three children, Raymond, 8; Randall, 7; and Roxanne, 3.

Thomas Murphy was born on Nov. 12, 1939, in Waucoma. On May 10, 1958 he married Gloria Roedeske.

Besides his parents, wife, and children, he is survived by four sisters, Colleen at home; Mrs. Robert Maher, Minneapolis; Mrs. Richard Cole, Waterloo; Mrs. Dennis Freet, Waterloo; and two brothers, Pvt. John Murphy, San Diego, Calf; and Mike Murphy at home.

Posthumous Awards were given to Lt. Thomas J. Murphy

at a special Army Award Ceremony conducted

September 23, 1967

Today the Department of the Army honors First Lieutenant Thomas J. Murphy on this occasion of the posthumous award of the Bronze Star Medal for Outstanding Meritorious Service and the Purple Heart for wounds received in action against a hostile force. Honored guest are Lieutenant Murphy's widow, Mrs. Gloria M. Murphy of rural Dunkerton, Iowa, their three small children; Raymond, Randall, and Roxanne, and Lieutenant Murphy's parents Mr. And Mrs. Raymond E. Murphy of Waterloo, Iowa. The color Guard is from Headquarters and Headquarters Company, 1st Battalion, 133rd Infantry, Iowa Army National Guard.

Remarks were given by Lt. Colonel Calvin Kusler, 5th  US Army Advisor to the Iowa Army National Guard.

Citation for Honors was read by Major Vincent H. Cutler, S-3 Operations Officer for the 1st Battalion 133rd Infantry, Iowa Army National Guard.

Presentation of awards was given to Lt. Murphy's widow by Lt. Calvin Kusler.

Benediction was given by Father John Thornton, Fairbank Immaculate Conception Catholic Church, Fairbank, Iowa.

Lt. Thomas J. Murphy's Bronze Star Medal Reads

The Bronze Star Medal is awarded to Lt. Thomas Murphy for outstanding Meritorious Service in connection with ground operations against a hostile force in the Republic of Vietnam during the period Jan. 1967 to March 1967. Through his untiring efforts and professional ability, he consistently obtained outstanding results. He was quick to grasp the implications of new problems with which he was faced as a result of the ever changing situations inherent in a counter-insurgency operation. The energetic application of his extensive knowledge has materially contributed to the overall effort of the United States in Vietnam. He was a motivation example to all with whom he came in contact. His devotion to duty, loyalty, and meticulous attention to detail are in keeping with the finest traditions of the United States Army and reflect great credit upon himself, his unit, the 25th Infantry Division and the military service. By direction of the President of the United States of America under the provisions of Executive Order 11046 dated Aug. 24, 1962.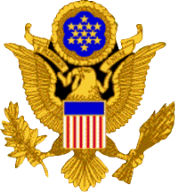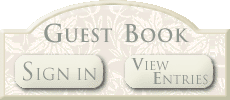 If you knew this Hero, please leave a remembrance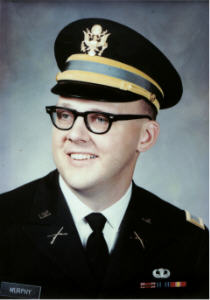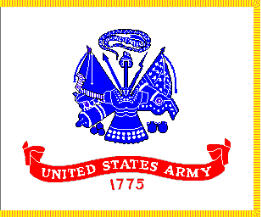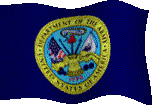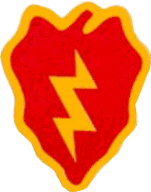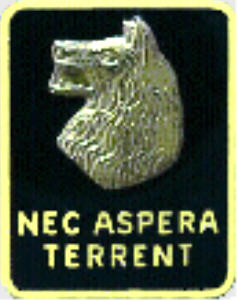 2nd Battalion27th Infantry

Wolfhounds