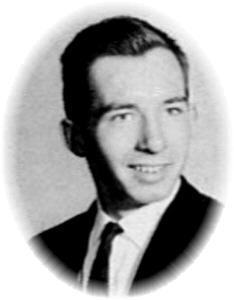 United States Marine Corps

2nd Battalion 1st Marines

     Foxtrot Company

Arthur served as a - Pfc - Grade E2- Marine Corps - Regular Enlisted Service

He was 20 years old at the time of his death

Art was born on March 21, 1948 in Plainfield, N.J.

At the time of his death his residence was in the Village of Carpentersville,

Phillipsburg, N.J.

His tour of duty began in Vietnam on April 12, 1968

Art served as a machine gunner with 3rd Platoon, "F" Foxtrot Company,

2nd Battalion, 1st Marines

Art was wounded at 1:45 PM on May 19, 1968 in Quang Tri Province, SouthVietnam in the area of Khe Sanh. Art and his Platoon were clearing a road leading into Khe Sanh when the enemy attacked and tried to over run their position. Art was struck in the head. He was evacuated to the USS Sanctuary, a hospital ship located in the South China Sea. Art died at 6:45 AM June 1, 1968 of infection. This was attested to by his Commanding Officer,

Lt. Thomas P. Lang Jr.

His death was a result of wounds suffered from a Hostile explosive device and small arms fire.

His body was recovered

Arthur Mortimer Rowe is interred in the Gettysburg National Cemetery Annex, Gettysburg, Pa. The grave location is E-13

Art's religion was Protestant. He was not married

Art attended Phillipsburg High School in 1966

Arthur's name is listed on Panel 61W --- Line 6

of the Vietnam War Memorial in Washington D.C.

"Rest In Peace Arthur, You Are Missed By All Who Knew You"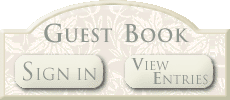 Please sign this book to leave a personal remembrance for this Hero.

If you have photos of this Hero and want to comtribute them, please contact the webmaster


We have tried to present the most accurate of information. If you find discrepancies or dead links, please contact the webmaster


"Click on logo to view that Unit's website"

Arthur Rowe an enlisted Marine received the following awards for his service in Vietnam. He served with Honor and Distinction in the defense of His Men His Country and of His beloved Corps:

Purple Heart for wounds received in an armed conflict.

National Defense Service Medal

Vietnam Service Medal

Vietnam Campaign Ribbon

Good Conduct Medal

The Republic of Vietnam, Military Merit Medal

The Republic of Vietnam, Gallantry Cross with Palm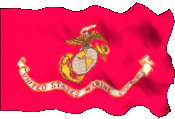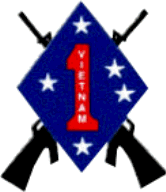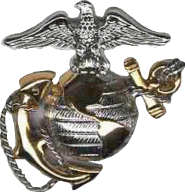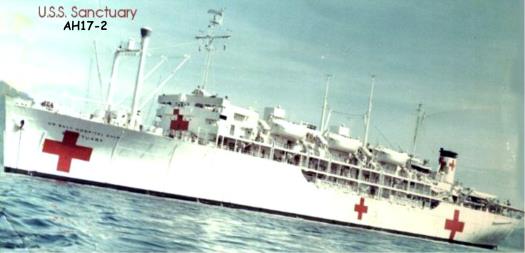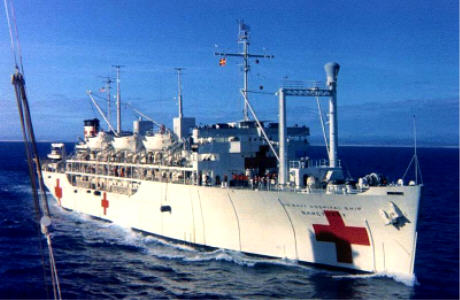 The Hospital Ship USS Sanctuary (AH - 17) where Arthur spent his last days fighting for his life.

"Click on the photos to visit a Sanctuary Website"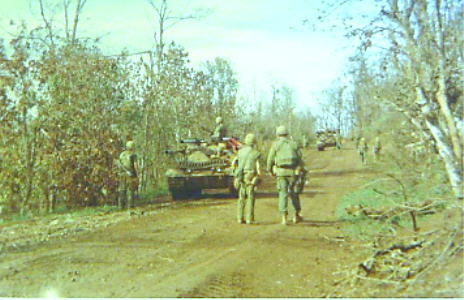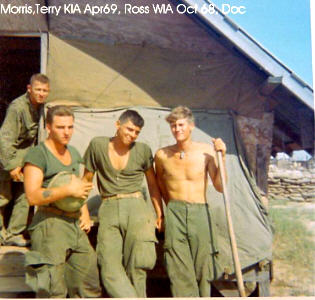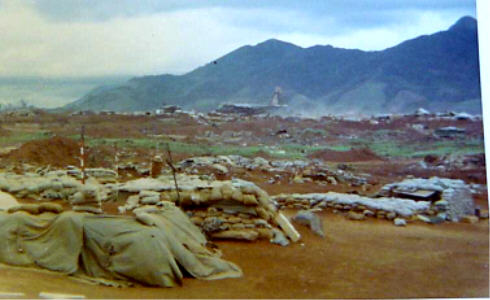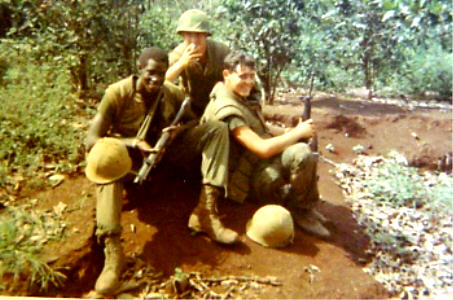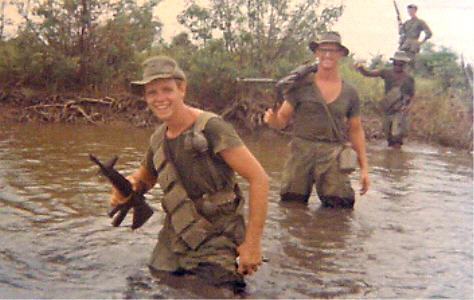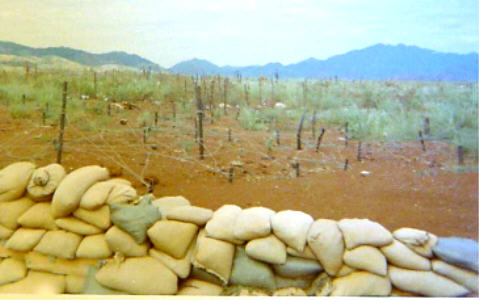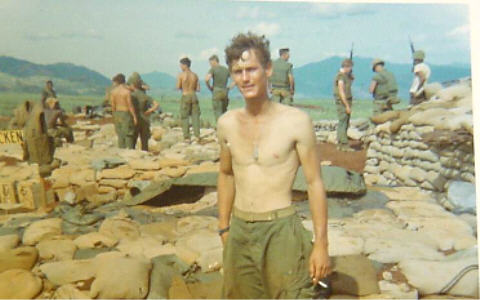 Some of Art's fellow "Grunts" in June 1968, in the area of a coffee tree plantation, not far from where Art was killed. Grunt on the left is "Rap" Collins,  who was Kia/Mia at the DMZ in Aug. 1968, "Doc Limey" and Pat Moriarty on the right.

A road clearing operation in June 1968, not far from where Art was killed. Sgt. Thompson standing on the right in fron of the track.

Some of Art's fellow "Grunts" crossing the Qua Viet River in Aug. 1968. Lee Zales up front.

Art's fellow "Grunts" at Danang in Oct. 1968, on the left in the doorway is Morris, next is Terry Molyneux,  Ross, and Michael "Doc" Pipkin.

Khe Sanh basecamp being resupplied by a C-130 in May 68. Khe Sanh was in the operation area of Arthur's Marine unit.

Khe Sanh basecamp looking South.

Art's fellow Grunts in Khe Sanh in June 1968.

Michael "Doc" Pipkin up front.

View this site for the "Siege of

Khe Sanh History".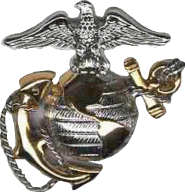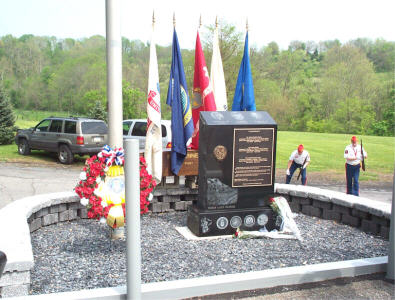 On May 10, 2003 the friends and classmates of Arthur  M. Rowe erected a Memorial for him and  two other  Heroes, Robert Bacon, and Albert Shiller,  all causalities of the Vietnam War, that were residents of  Pohatcong Township,  Warren County, N.J.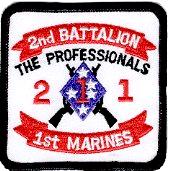 2nd Bn 1st Marines

Organization

Command Chronology

May 1-31, 1968

On 19 May a Co "F" road sweep security platoon was brought under fire from a distance of approximately 25 meters by an unknown size enemy force in the vicinity of XD857398.  The remainder of Co "F" was immediately dispatched to the scene of the contact.  Co "F" then became heavily engaged by enemy small arms and automatic weapons as well as extremely heavy incoming artillery and mortars, the latter causing the majority of the casualties.  During this period, Co "F" repulsed two NVA infantry assault.  Subsequently Co "G" and Co "E" 2/3 were also dispatched as relief forces.  After breaking contact with what was determined to be two companies of NVA in order to have air and artillery delivered on enemy positions, Co "E" 2/3 swept through the enemy positions into blocks established by Co "F" and Co "G".  All units accounted for a total of 66 NVA KIA while suffering 8 KIA and 34 WIA.  The remainder of the Battalion moved to the field o 19 May 1968 and conducted an extensive sweep of this area and areas to the south and southwest until 22 May 1968.  Contact was light.  Several additional bunker complexes were destroyed and various enemy weapons and equipment captured.